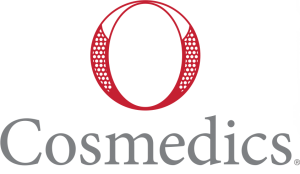 O COSMEDICS is formulated with the highest respect for the skin. Australian Made, Cruelty Free, Gluten and Vegan Friendly, Medical Strength, Functional Actives and Endorsed by Thousands of Skin Experts with a focus on skin health, youth and confidence.
Our Mission. O COSMEDICS stands for never-ending beauty, being confident and happy in your skin no matter what age or stage of your life you're in. We are skin health, skin youth and skin confidence.
Cosmedical. Precision skincare formulated with medical-grade ingredients that work on the threshold of medicine to treat the five major causes of aging; Collagen Breakdown, Inflammation, Glycation, Photo Defence and Oxidation. Cosmedics isn't skincare rather skin medicine.
No Nasties. NO Parabens, Harsh Preservatives or Fragrances, Sulphates, Petrochemicals, Artificial Colours or Plastic Microbeads are used.
V8 Peptide Complex®. Exclusive to O COSMEDICS, V8 Peptide Complex® works behind the scenes on the essential cell structure to age proof your skin and accelerate healing and rejuvenation, giving you ultimate skin health and skin youth.
Functional Actives. Rather than claim the Holy Grail on barely-there volumes, O is formulated with potent, concentrated active ingredients. Each formulation is based on 'functional actives', where we use the active ingredient to the dose or percentage that the scientist recommends will actually make a difference to the skin.
Biomimetic. A fancy word for mimics, O only uses cream bases that have the ability to mimic the structure of the skin barrier layers. Emulsifier free, the Biomimetic nature of O Hydrators and Serums ensure the skin's barrier is healthy and strong, supports optimal hydration levels and is therefore able to ease and prevent serious skin concerns, prevent irritation, inflammation and weakness as well as support the transportation of potent active ingredients into the deeper layers of the skin making it an anti-aging force.
Put your skin in the hands of an expert.
Skip the experiments, save time and money and start your journey to skin health, youth and confidence with a skin analysis at Pamper Parlour Skin and Beauty.